Ridge Instruments continues the tradition of excellence which began in 1959, when D.J. Yeager formed the company. In 1984, Tim Yeager purchased the business and has continued the tradition of excellence started by his father. Since 1985, RIDGE has performed over 2,500 contracts with the Department of Defense, supporting various missile systems such as TOW, Hawk, Maverick, Patriot, Hellfire, Stinger and Longbow with the production of various assemblies.
In 2004, RIDGE expanded its capabilities by acquiring Electro Design Manufacturing, a recognized manufacturer of TOW 2 Missile Launchers and upgrade kits. Simultaneously, RIDGE acquired Technical Systems Inc., which increased our capability to produce electronic, cable, and electromechanical assemblies, as well as wave-soldered multilayer circuit card assemblies.
RIDGE maintains the flexibility of a small company, but with the resources of a larger business. We are utterly committed to integrity and fairness in our dealings with customers, employees, suppliers, and associates. Our constant pursuit of higher quality, improved profitability, and closer customer relations gives our customers the competitive advantage.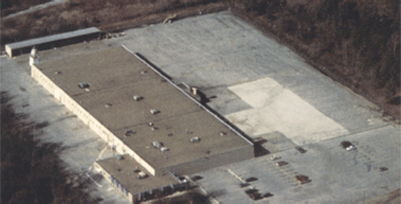 Ridge's 75,000 sq. ft. facility is in close proximity to Redstone Arsenal.
CEO/President
Tim Yeager
"At Ridge Instruments we never forget who we ultimately work for, the soldier on the battlefield. You have our commitment to quality and peak performance on everything we do."
Thank you for choosing the RIDGE family.